Zyuden Sentai Kyoryuger is the 37th Super Sentai team. It is the first team to have the most rangers on it, including Kyoryu Cyan (Yuko) & Kyoryu Violet (Doctor Ulshade). In the TV series it would have the most power ups than any other Sentai team. When Power Rangers Dino Charge premires, it will be the first season ever to not have a Yellow Ranger. It is also the first season to not have a Yellow Ranger since Dengeki Sentai Changeman.
Kyoryugers
Edit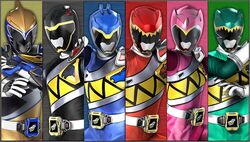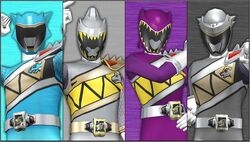 Giant Robots
Edit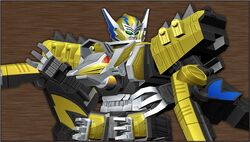 External links
Edit
Ad blocker interference detected!
Wikia is a free-to-use site that makes money from advertising. We have a modified experience for viewers using ad blockers

Wikia is not accessible if you've made further modifications. Remove the custom ad blocker rule(s) and the page will load as expected.